Cyberforce Competition 2018 Results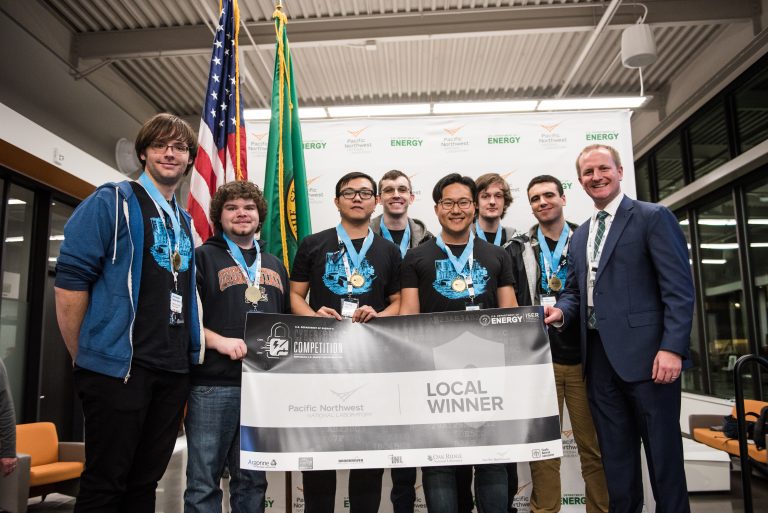 I'm thrilled to announce that OSUSEC placed 1st at the Cyberforce Competition last weekend at PNNL, and 3rd nationwide out of 70 teams! I'm very proud of everyone's hard work, and am already excited with new ideas for next year. The university is sending out a press release on Thursday so I'll update this post with a link to that when it comes out.
Link to the competition website: https://cyberforcecompetition.com/
Here's the team roster, from left to right:
Zander Work
Zach Rogers
Khuong Luu
Curtis Warrick
Yeongjin Jang (Advisor)
Travis Whitehead
Hadi Rahal-Arabi
Jeff Baumgartner (Department of Energy)
If you are interested in participating in these types of competitions, here are some things you should learn about:
Linux system administration
Windows system administrations
Network design/concepts
Cisco IOS
Great job guys!!!