Meeting 11/01/23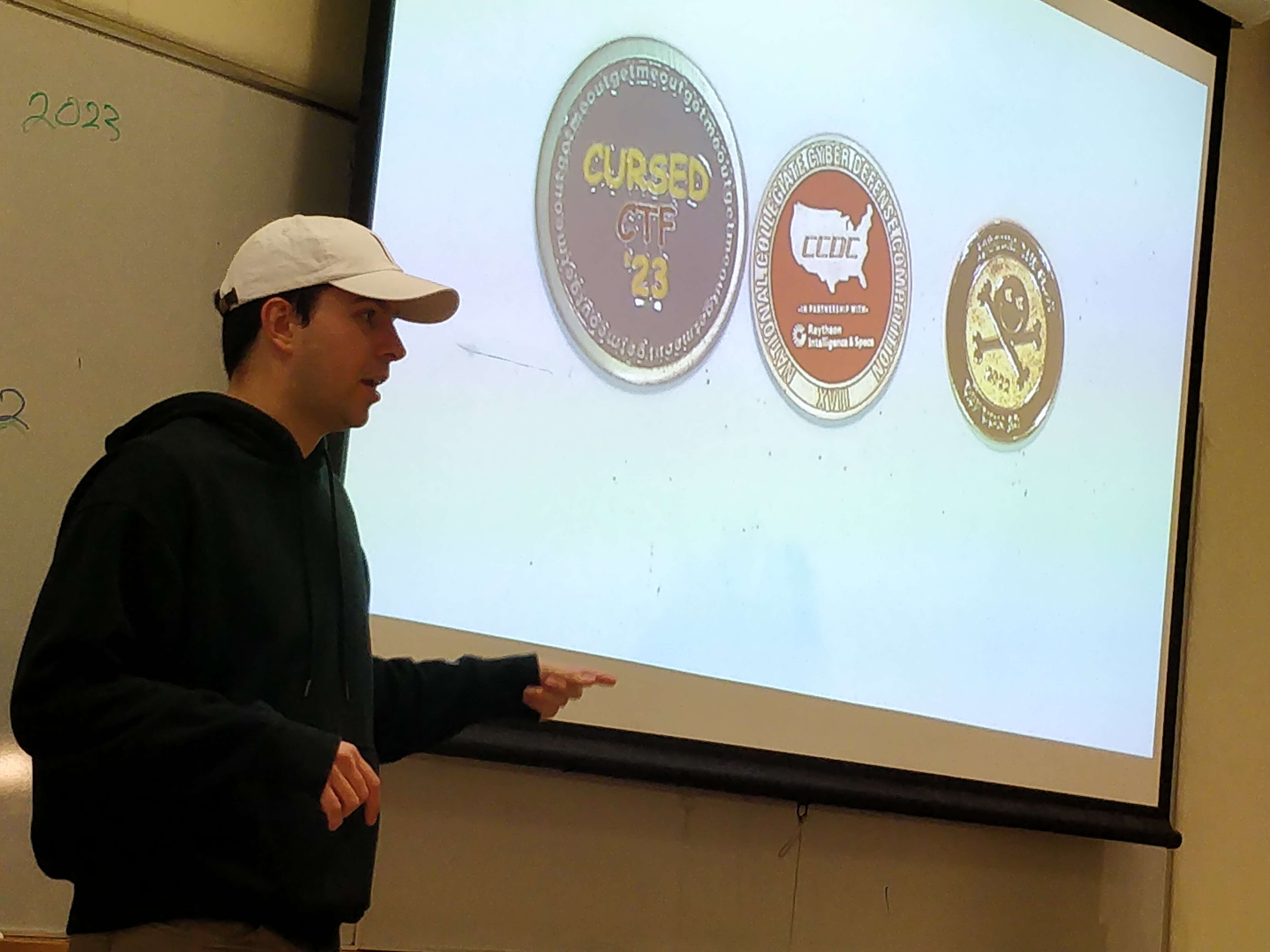 Happy start of winter, members!
Last night, we held a working party for the NSA Codebreaker Challenge! Lucas introduced each of the tasks and discussed the rewards for high-achievers and solvers. Lucas also showcased some of the challenge coins available from other competitions that we have participated and placed in. The Challenge is a great opportunity for beginners and skilled hackers alike; the tasks steadily increase in difficulty and are a fantastic way to learn something new!
The NSA Codebreaker Challenge will run until December 21st! For more information, please see the NSA Codebreaker website!