Meeting Notes 9/28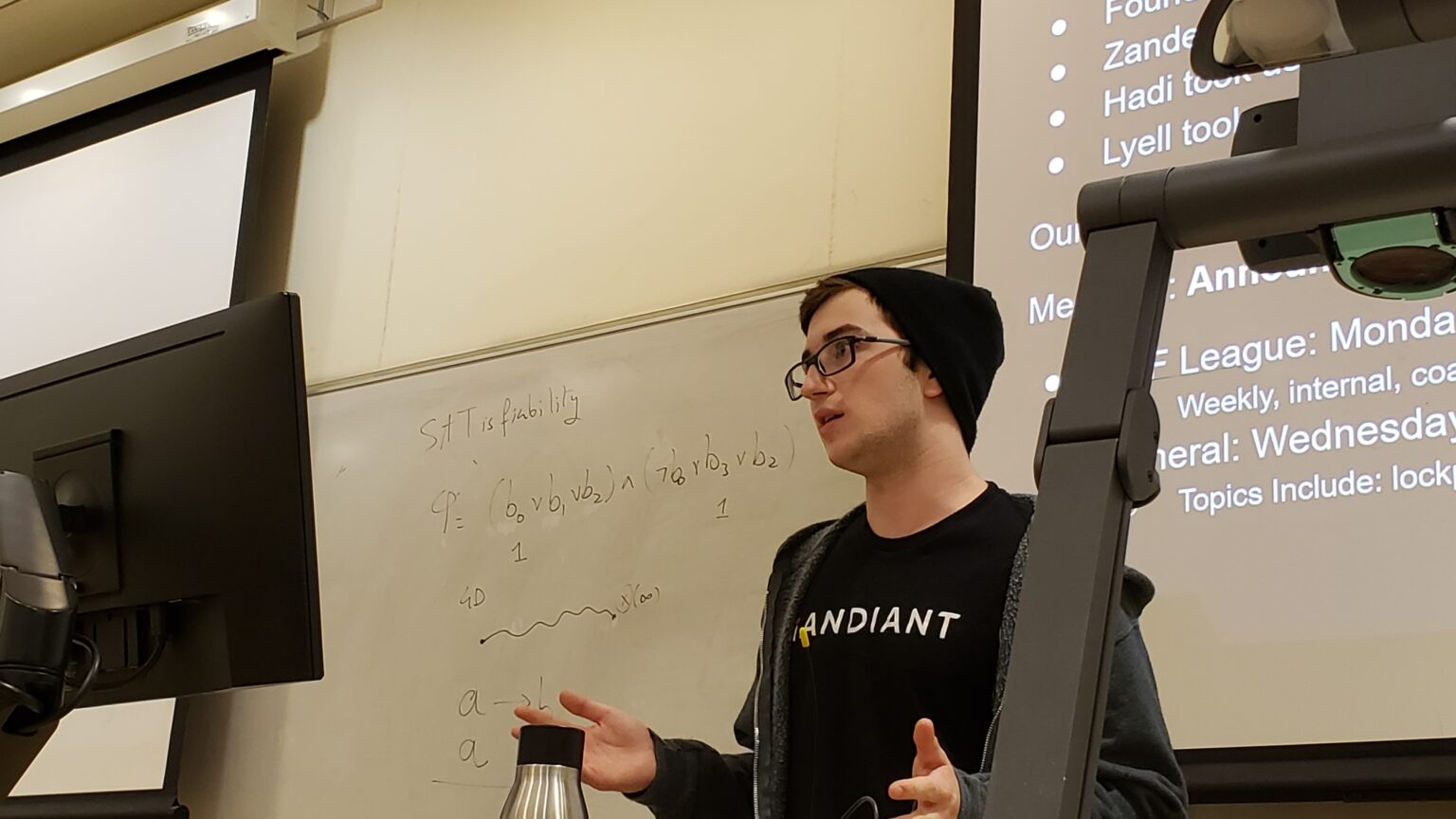 Howdy hackers! Thanks to everyone who showed up to the first meeting and we hope it was fun and informative!! Tonight we helped break in the new year for the club, and many people walked away from the meeting with new OSUSEC swag that they didn't realize they were going to get!
Overall, we talked about the history and mission of OSUSEC, the various competitions we're involved in, the events we hold, getting a CTF environment set up, some memes, and more!
The slides for the meeting are available here (ONID Login Required): https://docs.google.com/presentation/d/1CjmLpXLY4KlzrErLR5qiaQi9xtskQZtTPDaIA5pqDKk/edit?usp=sharing
Let's make this a good year for OSUSEC!!
Other events coming up:
October 7th: BSidesPDX CTF and conference
November 4th-5th: DoE's Cyberforce Competition
November 19th: CPTC Western Regionals
Ongoing: NSA Codebreaker Challenge